Egypt extends ration cards due to high food prices
By Cynthia Johnson
CAIRO (Reuters) - Egypt has opened its ration card system to an extra 17 million people and doubled the amount of rice that card holders receive in an effort to counter the effects of rising food prices.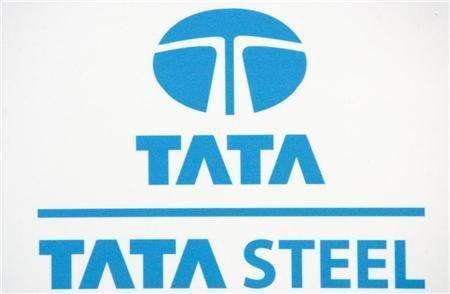 The global prices of staple foods have risen more than 40 percent in the last year causing shortages, hoarding and riots in many developing countries and prompting the United Nations to warn of malnutrition and social unrest.
In Egypt, inflation has jumped to 16.4 percent and the government is trying to contain growing public discontent over rising food prices which are accentuated by low wages.
Three people were killed in a Nile Delta town last month in clashes with police after textile workers tried to strike.
Egypt had not added to the ration card registry since 1988 before opening it up for new registrations until June 30.
"Up to now we have received about 17 million additional citizens... This means we will cover about 55 million people," Social Solidarity Minister Ali Musailhi told Reuters. Egypt's population is about 75 million.
Egyptians with the cards will be eligible to buy 2 kg (4.4 pounds) of rice -- double the amount previously allowed -- in addition to 2 kg of sugar, 1.5 kg of oil, and 50 grams of tea per person every month for 15 Egyptian pounds.
"If you think of a family of four persons, they will get quite sufficient amounts from these components," Musailhi said.
The poor spend a disproportionate amount of their income on food and in Tajikistan, an impoverished Central Asian republic, their problems have been worsened by a locust infestation which threatens maize and wheat crops.
Last month, the U.N. said locusts had infested an area of 150,000 hectares -- 30 percent more than last year -- and could damage food supplies in a nation of 7 million.
SPRAY PESTICIDES
The fast-breeding insects devoured 25,000 hectares of wheat crops last year after Tajikistan failed to spray pesticides over affected areas due to lack of funds.
The U.N. is working with Tajikistan to kill off the problem. "We hope to stop the locusts in the pastures and we have all the resources needed for that," said Muzaffar Jurayev, head of the state anti-locust company.
"If we fail, damage could amount to millions of dollars."
In Syria, as in Egypt, food security is a cornerstone of government policy. After bad weather hit domestic wheat production, the Syrians may be forced to dip into their strategic reserves to satisfy domestic needs.
Mohammad Hassan Katana, a senior official in the agriculture ministry, said rainfall was 40 percent below normal this year and wheat output would fall to 3 million tonnes from 4.1 million in 2007.
Many countries have responded to high food prices by imposing taxes and other restrictions on exports to try to ensure adequate supplies at home.
Export bans by India and Vietnam, the world's second biggest exporter, have helped rice prices in Asia to treble this year and filled the coffers of rice exporters in Thailand.
Thailand, the world's biggest rice exporter, is expecting to sell more than 9 million tonnes of rice overseas this year, about the same as last year, but at far higher prices. Thai rice prices eased this week from a record level above $1,000 a tonne.
"Everybody turns the spotlight on Thailand and this year will be the golden year for Thai rice exports," Commerce Minister Mingkwan Sangsuwan told reporters.
(Writing by Robert Woodward; Editing by Charles Dick)
© Thomson Reuters 2022 All rights reserved.