Indian men nip and tuck for "perfect" body and face
By Lyndee Prickitt
MUMBAI (Reuters Life!) - For years, Indian women have been relying on the surgeon's knife for that perfect body, that flawless face, and now, the men are muscling in.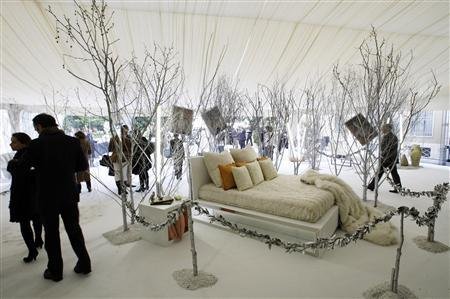 India's economic boom has spawned a new breed of male, middle-class professionals with the desire to look good and the money to make it happen.
"As little as two years ago, the ratio was 80 per cent women, 20 per cent men," said Dr Manoj Kumar J. Manwani, senior consultant in cosmetic and plastic surgery at Criticare Hospital in Mumbai. "But now it's almost 50-50."
Manwani, who has been practicing for more than 18 years, said most of his male clients already had a good body and worked out regularly, but they just wanted to look perfect.
"Now young men can afford memberships to gyms and swimming pools, or even go on beach holidays. There are more chances for them to expose their bodies," he said.
"Even fashion has changed that way with tighter clothes. Well, they don't want to be embarrassed when they take off their shirts so they turn to surgery."
In the past, face lifts and nose jobs were the most common cosmetic surgeries for men, but now increasingly the most sought-after treatments are removal of abnormally large breasts and abdominal liposuction and reshaping.
Leading image consultant Prasad Bidapa said increased exposure to all things Western brought the well-groomed, style-conscious "metrosexual male" to India and the booming economy gave men the means to attain that look.
Many Indian men used to rely on their parents for cash because most jobs did not pay well, but now, their financial independence means the freedom to spend at whim.
MANI-PEDI FOR THE METRO MALE
"The quest for the perfect look is a manifestation of the new India. We're more stylish and prosperous now, and people don't feel guilty about spending money on themselves like they might have in the past," Bidapa told Reuters.
"Today it's quite acceptable for men to go for facials and manicures, get waxed and plucked. There's no stopping it."
In November, John, a 26-year-old software professional who was very self-conscious of his unusually large breasts, joined the growing ranks of surgically enhanced males.
Instead of living with his body like many men would have done in the past, John had his breasts reduced, empowered by moving to Mumbai and taking on a job in a multinational firm.
"Now I feel great. Not shy at all," he said, preferring to go by only one name. "I was pessimistic that I would not find a good girl to marry, but now I'm more positive."
Competition for lucrative jobs has also helped spur the trend toward looking good, and the Internet has made finding the right doctor quick, easy and painless: you don't have to get a referral from a general practitioner who might not be sympathetic.
"The influence from the West is changing our society," said cosmetic surgeon M.S. Venkatesh from Bangalore, India's booming IT hub. "Patients in sales or marketing, who have to meet with clients, feel they'll get a better response if they look better."
As an aspiring actor, 23-year-old Piyush dieted and worked out daily in his village, and after moving to Mumbai, he decided to have fat suctioned from his already flat belly to improve his prospects in the film industry.
"If you ask me, Indian men are more self conscious about the way they look than woman. They just don't show it," he said.
"Maybe five or 10 years ago the idea of surgery was an alienating concept," said Piyush, who only gave one name. "But now it's not that scary. Times have changed. People are more open, more aware. Now my career is on a roll and things are starting to happen for me."
(Editing by Miral Fahmy)
(To read more about our entertainment news, visit our blog "Fan Fare" online at blogs.reuters.com/fanfare)
© Thomson Reuters 2022 All rights reserved.