Jean-Charles de Castelbajac's first solo show, London
'Paradise Row' in London will host a series of paintings unlike any other. Conjured from the active imagination of Jean-Charles de Castelbajac the paintings ironically mix seminal works of art with symbols from pop culture. The exhibition is called 'The Triumph of the Sign' and will run from April 3 until May 2.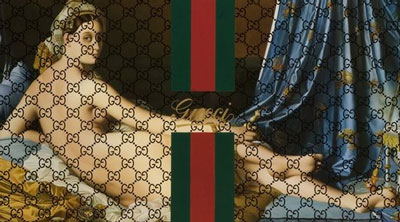 Ingres' painting, altered by Jean-Charles Castelbajac and given the title "Topkapital 2008"
From Bronzino to Manet, the designer commissioned Chinese painters to reproduce a series of classic paintings from throughout the world and asked other painters to paint large logos from pop culture on top.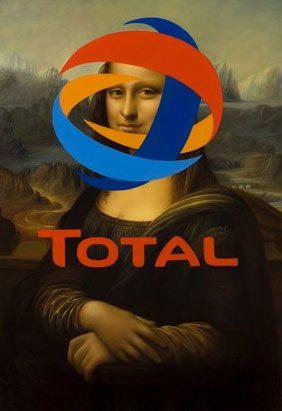 "Monalisation 2008", see it from April 3 2009 at the Paradise Row gallery
The Grand Odalisque (Ingres, 1814) finds itself behind a Gucci-branded Mashrabiyan lattice and La Gioconda (the Mona Lisa) by Leonardo de Vinci is branded with a large logo of the petrol giant Total – a scathing work titled "Monalisation 2008".
By Jonathan Fulwell (Source: Sarah Ahssen)
Copyright © 2022 FashionNetwork.com All rights reserved.