Uma Thurman sues Lancome in NY for $15 million
NEW YORK (Reuters) - Uma Thurman sued Lancome on Friday, seeking $15 million (7.7 million pounds) from the French cosmetics company, accusing it of using her name and face in advertisements after her contract had expired.
The actress claims the cosmetics company, owned by L'Oreal, breached an agreement signed in 2000, accusing the company of using her name and face in ads for years after her contract expired in September 2004 in Europe and December 2004 in the rest of the world.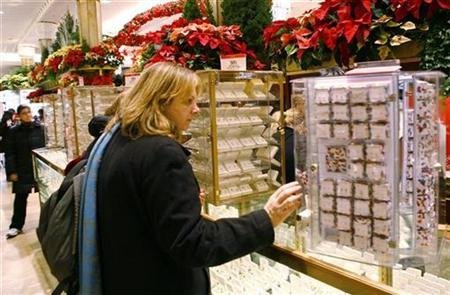 The company gave the "false impression" Thurman, the star of films including "Pulp Fiction" and "Dangerous Liaisons," was still linked to Lancome, the lawsuit said.
It also failed to tell wholesalers and retailers to stop using the ads that feature Thurman, said her lawyer Bert Fields.
"Celebrities will now be careful about doing deals with Lancome," he said. "They continued to use her photographs long after the contract was over."
L'Oreal spokeswoman Jennifer James said in a statement, "The use of Ms. Thurman's image after her contract expired, however minor, was neither deliberate nor intentional." She said the company declined to comment further in legal matters.
The lawsuit, filed in Manhattan federal court, followed a suit filed on Wednesday in the State Supreme Court in Manhattan by Lancome, saying it did not violate its contract. Lawyers had been seeking to reach an agreement in the dispute.
Thurman made headlines this week in a separate case when a former mental patient was convicted of stalking her.
(Reporting by Christine Kearney and Edith Honan; editing by Michelle Nichols and Mohammad Zargham)
© Thomson Reuters 2022 All rights reserved.